Don't kick sponsors such as BP. They make art accessible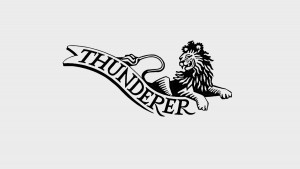 'Thunderer' column written for The Times, 2nd August 2016
A post-grad on a tight budget recently solicited tips for his first trip to Paris. I made a few suggestions, including the Louvre. On his return I asked how he'd enjoyed it. Ah. There was a problem. He and his friends turned up on the last day of the trip and hadn't thought to budget €12 per person.
British national museums are almost unique in Europe in offering free entry to all permanent exhibitions, freeing old and young alike to pop in and check out Matisse in the space of lunch-break. So my friend wasn't the first Brit to get a shock in France.
Whenever a bunch of thesps complain about BP (or Barclays Bank, or Hyundai, or whoever the latest supervillain is) sponsoring the arts in Britain, I think of Paris. Or Berlin, or Rome or any cultural capital where the poor sit on the steps of galleries, while the rich walk straight on in. There's nothing that smacks of self-indulgence more than a group of people with privileged access to culture complaining about the schemes that fund it for others.
Corporate arts sponsorship in this country goes overwhelmingly towards widening access, not least because of Arts Council rules that demand theatres and museums match any public funds with their own fundraising for education and diversity awards. Barclays Bank, for example, funds the Donmar Warehouse's Front Row scheme, with £10 seats at every performance.
Is BP — that evil, oil-drenched giant — worse than any other capitalist sponsor of the arts? Talk to its opponents, and they'll accuse it of "art-washing", alleging that its public social conscience is a figleaf for a dark-arts PR campaign. If that's true, it shows no sign of working: few museumgoers could tell you that BP invested $3 billion in biofuels since 2006, or that its US wind-farms can power all the homes in Dallas.
With another recession looming, the arts need all the money they can get. Meanwhile, those sponsored by BP are hardly commissioning pro-Big Oil art: the RSC gets more radical every year, with its Making Mischief season of feminist theatre kicking off this week in Stratford.
Will BP continue to invest in the National Portrait Gallery and the British Museum beyond the next five years? One thing's for sure. If sponsoring the arts brings this level of harassment, no other capitalist will want to.