Row over BBC royal play ignores its subtle message
written for The Financial Times, 6 May 2017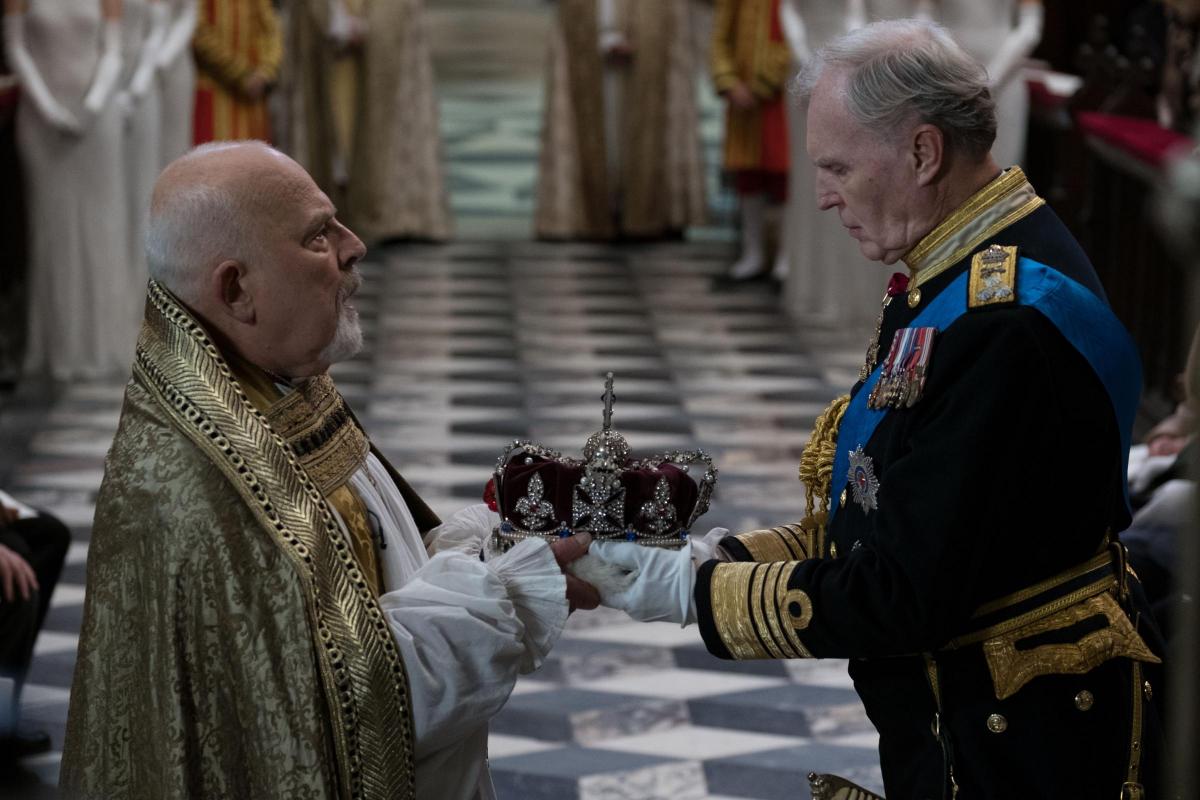 For many years following the 1534 Treason Act of Henry VIII, it was a capital offence in England not merely to "compass" the death of the monarch but to predict, foretell or plan for it. This caused some consternation among the doctors ordered to give Henry a diagnosis on his deathbed in 1547.
Fast-forward to 2017 and we like to think we've become a bit more practically minded. Yet everyone likes a good royal row, and this week the tabloid press have been kicking up a fuss about BBC2's adaptation of the Mike Bartlett play, King Charles III, which screens next week. The play, first staged at the Almeida Theatre in 2014, is one of the most successful pieces of theatre in recent years, transferring first to the West End, then Broadway, Washington, DC, Sydney, a UK tour . . . You get the picture. Bartlett's crime is to imagine the current Prince of Wales's ascension to the throne, during which exercise a mention of his mother's death is necessary.
This is, in truth, a somewhat manufactured row. The BBC drama, like the play on which it is based, offers a portrayal of the British royal family ten times as sensitive as anything in the newspapers now baying for its cancellation. If Charles Mountbatten-Windsor is depicted as a man uncomfortable with constitutional limits on his power, it is not for want of evidence. (Alastair Campbell, among others, has criticised the incessant letters and "gratuitously anti science" interventions with which the Prince of Wales is known to bombard a democratically elected government.)
Yet Charles, played by the late Tim Pigott-Smith in his last filmed performance, is also shown as a man of profound principle, Lear-like in his rage against a corrupt world. The point on which he chooses to make his stand — risking his throne — is the defence of a free press. He surprises the smarmy, Tony Blair-like prime minister (played by Adam James), who expects Charles to leap at the chance to muzzle newspapers that have hounded his family and gawped at his marriages. It is in the explicit separation of his own feelings about the press from his duties to a liberal nation that Bartlett's fictional Charles comes closest to a hero.
Ironic, then, that any editor should complain about a drama that defends press liberties. As it is, BBC cuts to Bartlett's original show an over-abundance of caution towards royal sensitivities. We lose a superb soliloquy from Prince William, in which he describes the lessons imparted by Queen Elizabeth II in her dying days. ("She told me that temptation lies as royal / to act, and speak, and lead, and always move / When actually the greatest influence that we can wield is through our standing still.") Counter-productively, the ghost of Diana, originally a stage device to emphasise Bartlett's debt to Shakespeare, loses so many controversial lines that her fleeting presence feels sensationalist.
Yet — to the disappointment of conspiracists — most of Bartlett's changes are in the service of transforming a superb piece of stagecraft into a film. (There is a reduction from 150 minutes to 90.) And why not? Perhaps it is distasteful for the royal family to see themselves portrayed on stage, but similar, democratically necessary invasions are suffered by many people, including those who have not tacitly cut the same constitutional deal with privilege. The BBC regularly screens images of conflict victims at their most humiliated and vulnerable — dying men, women and children have little power of veto, nor the privilege of a BBC Royal Liaison Officer to ensure their human dignity. At the other end of the power scale, the family of McCarthyite lawyer Roy Cohn still object to his Aids-ridden portrayal in Angels In America — which opened at the National Theatre this week. Tony Blair, I suspect, did not enjoy seeing himself put on trial for war crimes by Channel 4 — played by Robert Lindsay — but endured it as the price of public life.
Not everyone accepts the rough and tumble of artistic expression. King Charles III director Rupert Goold claimed this week that some of his preferred cast had turned the project down rather than jeopardise a fancied future knighthood. (Droll, for those of us used to the ostentatious leftism of theatreland.) But Buckingham Palace itself deals with likelihoods, not wishful thinking. Prince Philip announced this week that he would be retiring from public duties; recently it was confirmed by the Guardian that the royal households have been preparing for the Queen's death for decades. If the dullest of bureaucrats are dreaming of a new monarch, it is only fair to allow our most creative artists to do the same.