Yerma at the Young Vic, SE1
reviewed for The Times,  5 August 2016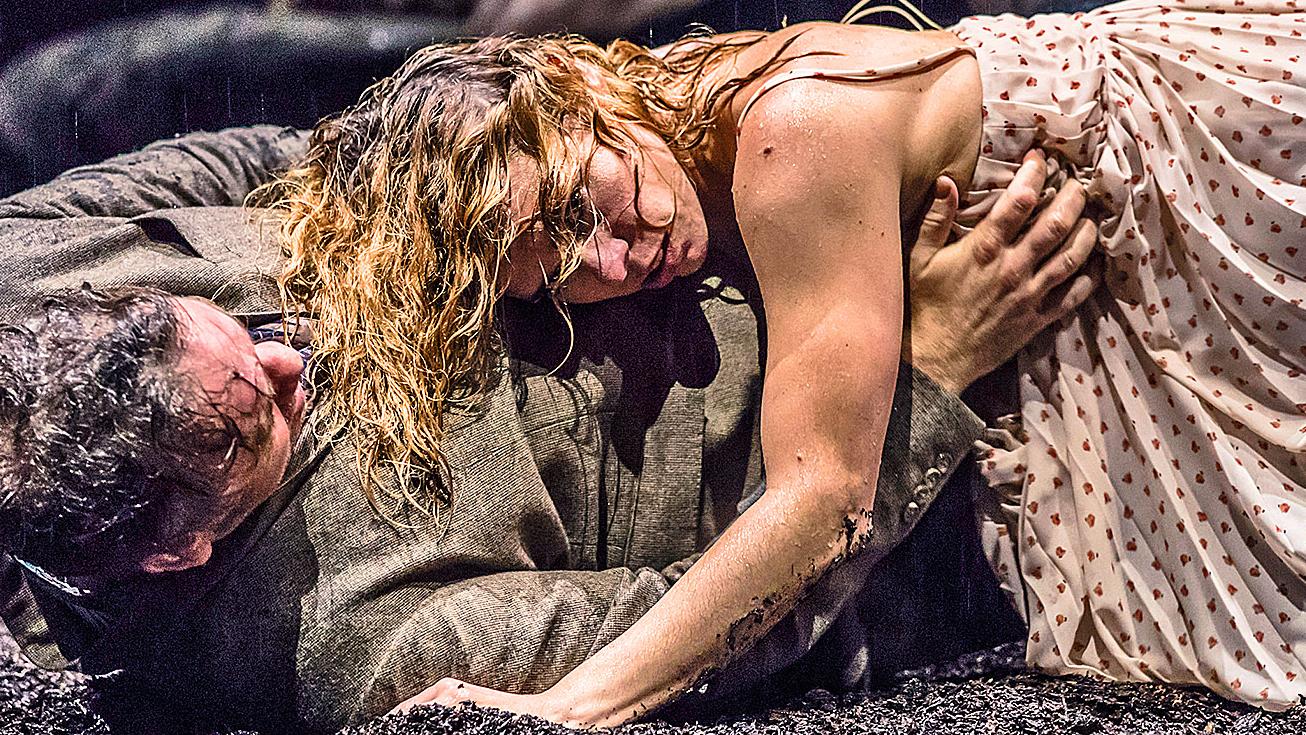 Remember when Billie Piper was a toothy teen? No, me neither. But if any ghosts still lingered of Piper's pop tart youth — synthetic disco anthems and that wedding to Chris Evans — they vanished for good last night in an extraordinary theatrical triumph at London's Young Vic.
Piper takes on the role of Yerma, a woman consumed by obsession with her own infertility. Yet what marks her transition into a major dramatic artist is not her full-blooded performance in the role, sensational as it is, but her collaboration with Simon Stone, a cult Australian adaptor-director. Two years ago, Stone's production of The Wild Duck ripped the traditional framework out of Ibsen, stripping down a regionally specific, 19th-century Norwegian satire into a high-tech parable of modern life. Now he does the same to Yerma, relocating Lorca's 1934 critique of Spanish village life to Sadiq Khan's London ("I miss Boris," moans an avid cyclist, to general amazement).
In this traumatic meditation on motherhood, Stone jettisons Lorca's more problematic assumptions about female uterine fulfilment in favour of a deep, resounding empathy for men and women alike adrift on the universal anxieties of parenthood.
Piper's Yerma is "a right-on journalist who hasn't shaved her armpits since Kurt Cobain died", according to her boyfriend John (although she shaves elsewhere for his benefit because the sisterhood will not find out). Within a few years, there is not much radicalism left in her lifestyle blog, which charts her IVF struggles to the humiliation of both John (Brendan Cowell, a regular Stone collaborator) and the fecund sister Mary (Charlotte Randle). This is primarily a story about fertility but there is a darkly accurate subcurrent about the pressures on female writers to adopt confessional journalism — and the demeaning costs.
Eventually Yerma cracks, and with it Piper unleashes a torrent of fury. Like a specimen under a glass slide, we view her through a Perspex box, in which flashes of a life over several years are intermittently illuminated. If splitting the audience to sit on both sides is a fashionable sleight of hand this year, perhaps that is because there are few things more effective at imitating life under a microscope.
This is indeed a laboratory, and however new this Yerma is, it is true to Lorca's central fascination: the tension between civilisation and the biological urge. As an audience, our own urges are complicit. When a baby comes on stage, we collectively swoon. But even next to a cooing newborn, it is Piper who steals the show. Heart-rending.